The Ultimate BON JOVI Tribute show!
Whether you want a high energy arena rock concert, a casino or theatre, outdoor festival or nightclub and everything in between, BED OF ROSES is perfect for your event or venue. Performing BON JOVI's iconic anthems such as Livin On a Prayer, Wanted Dead or Alive, It's My Life, You Give Love a Bad Name...just to name a few.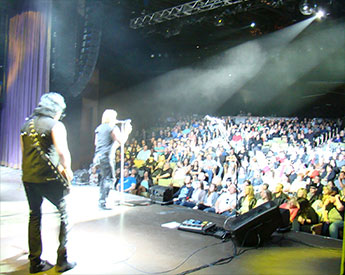 BED OF ROSES combines loads of talent, one shot each of fun, passion and love; then filled to the brim with optimism. Shake them all together and you got yourself one kick ass tribute show.
BED OF ROSES is the only Tribute to portray the entire history of BON JOVI from the 80's, where it all began, to today. Not just any other band, but an international tribute act consisting of 5 captivating, professional entertainers covering Bon Jovi's ENTIRE career!